Year 4
Nurture, Aspire, Achieve
Welcome to Year 4
We have two classes in Year 4:
Class 4J: Mrs Johnson
Class 4R: Mr Reid
Please check this page regularly for updates on what we have been doing in class during the week, important updates and reminders and information about upcoming topics and events.
Homework Friday 16th November
Posted: Nov 16, 2018 by: n.johnson on: Year 4 Blog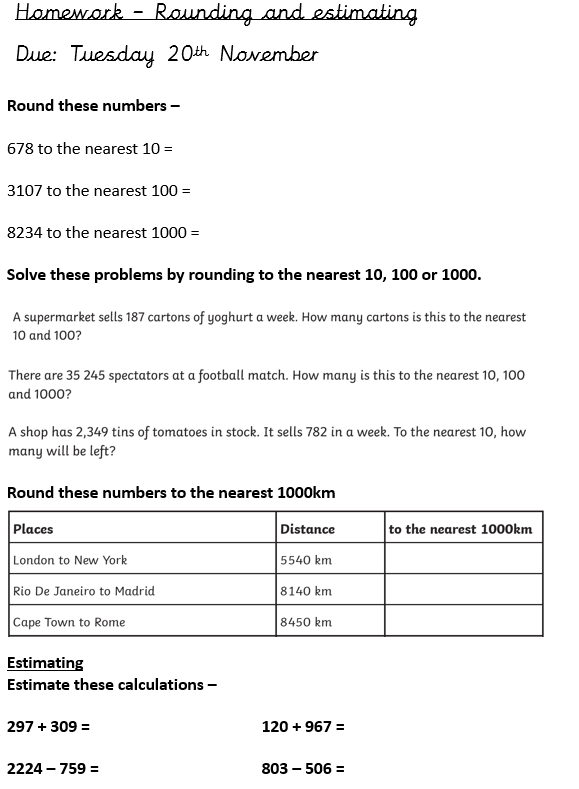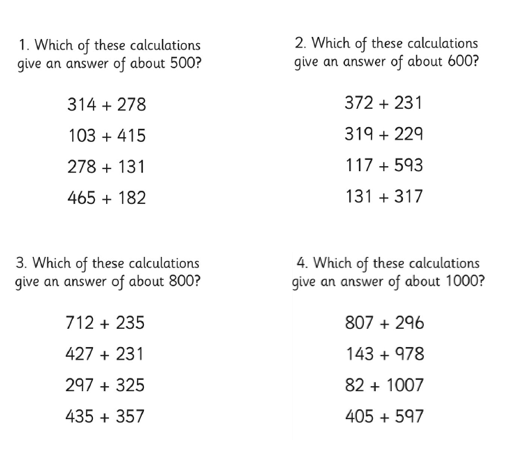 This week our homework is focusing on rounding and estimation. This is something that we covered in the first half of term but feel needs revisiting.
Homework out 16.11.18
Returned 20.11.18
0 comments
No one commented yet.