Life as a Parent or Carer
Nurture, Aspire, Achieve
Gildersome Primary School prides itself not only on high academic achievements, but on the development of the whole child – socially and emotionally, with a rich and vibrant curriculum in an inclusive environment. We help prepare every child for life as successful, rounded, respectful and well-mannered members of our village community. Working together, we ensure that children are supported, feel safe, valued and nurtured, and gain enthusiasm for life-long learning. We are extremely proud of our children and our highly dedicated staff, who contribute to making Gildersome Primary School a perfect place to flourish.
"This school is very much about 'family' and 'community spirit' and staff are very open and approachable. This school's nurturing ethos, caring nature and warmth are felt the moment you enter and resonate in all that can be observed and experienced. Everyone is made to feel very welcome. Staff are committed and motivated to raise aspirations for pupils and, as a result, there are excellent relationships built between pupils, staff and parents." (Healthy schools Assessment, June 19)
Nurture
Children need to feel happy and safe if they are going to learn to the best of their ability. We place caring for children high on our agenda. To support this we have recently been awarded 'Healthy School status'. The report stated that:
"Staff dedication and contribution to school life at Gildersome Primary School are real strengths. There is very much a team approach where everyone is supportive, ensuring that every child is valued. Staff are friendly, happy and very approachable. All pupils demonstrated how proud they are to belong to this school community. They were very happy, confident, polite and friendly. They demonstrated a good knowledge of health and wellbeing and could describe how this is having an impact on their lives."
aspire
We encourage children to aspire to be the best that they can be. Encouraging children to work hard to overcome challenges and be resilient is part of our ethos. This is reinforced by our work on 'Growth Mindset' and our 'Care' code.
Curious
We want to find out more than we know now
Aspire
We aspire to do better, even if the learning is challenging and we are not there yet
Responsible
We know it is our responsibility to learn and we can control how well we do
Effort
We know learning can be hard work and we have to put effort in to achieve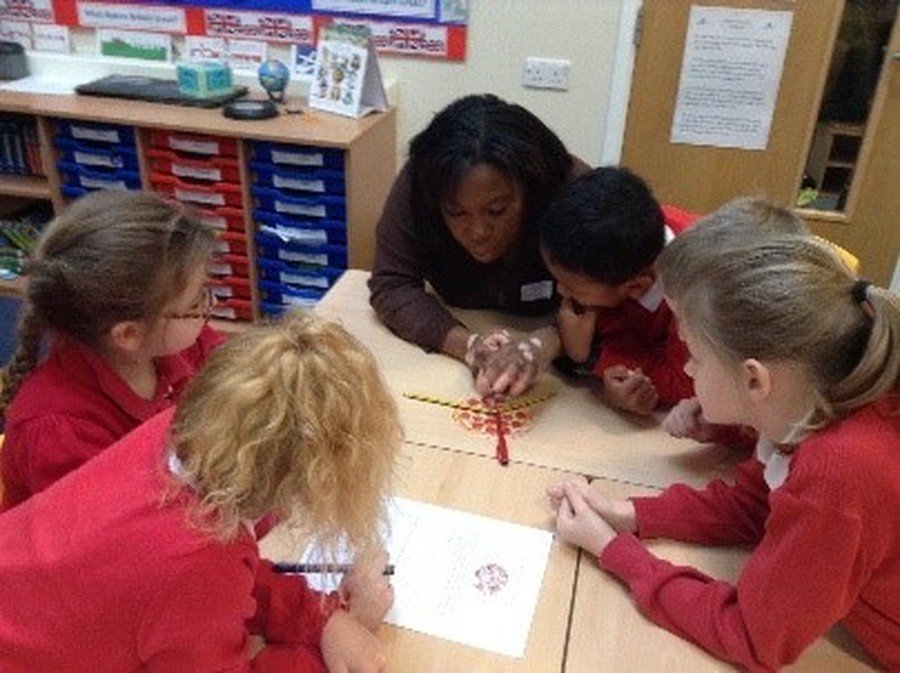 At the heart of our school ethos is the belief that families should be at the core of school life. We hope you agree that supporting your child at school is a really important aspect of their development. For this reason, in addition to the traditional opportunities such as regular parent evenings, invitations to sports events, local church services and annual musicals, we have introduced lots of different ways in which families can share and support their children's learning.
Busy lives make it hard for some families to stay in touch with all that happens in school. To help you, we produce:
A regular newsletter

Weekly news through our website in the form of a 'What's on Guide'

Regular updates via our Website and Parent Mail app

A text messaging service for more urgent news.

Parent and school Facebook accounts
We carry out an annual survey; we involve parents and carers as much as possible in important decisions. Recently, we have consulted on nursery provision and school reports. Working together we can ensure that your children are supported, safe and nurtured in our school. Our website also provides many opportunities for you to comment and discuss events and activities at school; we find this a valuable source of opinions that we can learn from.
In our last survey, 100% of parents said that their child was happy at school – we are very proud of this statistic.
We have an 'open door' policy – staff are available briefly at the start and end of the day and we encourage parents to contact us wherever they feel the need. By working together we can support your child more effectively.
We do encourage children to attend school regularly – we have tight procedures for monitoring attendance – every day that a child does not attend school can affect their progress, confidence and friendships. We hope that you will support us with this.
As our children develop, we understand that adults may find the modern methods of doing things by which they were taught at school can be different to those which children use today. To provide support we hold "Open Days" and information evenings. These will be posted on our website. We have Open Days once per term – these are invaluable in giving parents and carers an insight into what happens in school on a normal day – parents who attend these, comment very favourably.
achieve
Quality of Education
We are working hard as a staff to make sure our children achieve well. We have made good progress in many areas including: Early years results that are above national in the 2 areas that are measured by the Department for Education. Phonics results that have been above national for the last 2 years. Writing results above national at KS2 for the last 2 years.
This year we are focusing on reading across school as reading is so important in all areas of the curriculum. We are working with a local authority advisor to develop this further.
Personal Development
We encourage children to be valuable members of society. Our children take part in community events such as the Christmas Lights celebration, they visit local residential homes to provide entertainment to the elderly, they have opportunity to visit universities in year 6 to nurture their future aspirations and we encourage them to support each other and be responsible citizens that value people from all backgrounds.
Behaviour and Attitudes
We are proud of our children. The assessment for the Healthy schools award quoted:
"The behaviour of the pupils was exemplary, with pupils wanting to behave well and do the right thing - a real credit to the school. A positive behaviour system is in place across school that encourages pupils to take ownership of their behaviour."
Leadership and Management
The school has made good progress in leadership and management. The school is forward thinking and is keen to ensure that the 'every child, every lesson' moto is embraced by all staff. In a recent teaching and learning review, the leadership team were described as:
"This distributive leadership style has created a passionate team who work collegiately in sharing an ambitious vision for Gildersome."
The Gildersome Curriculum
The best thing about working in our school is the satisfaction of watching the children having fun whilst they learn. Staff plan exciting, engaging lessons that often involve visits or visitors. Our curriculum is based around a question prompt that encourages children to consider evidence over the course of the topic before coming to their own conclusions about the answer. We have always worked hard to ensure that our curriculum remains broad and balanced – an acknowledgement that all children have talents and skills that need to be nurtured and celebrated and that these talents may not necessarily be in reading, writing and mathematics. Hence, there are lots of opportunities to 'shine' in other ways – through performing or through sports activities, for example.
To share learning with you at home, our teachers incorporate into their planning ways that parents and carers can become involved in the learning such as through homework projects and information and videos on the blog.
For parents wishing to spend more time in school there are also lots of opportunities. Our PTA organise fundraising events throughout the year and new members are always made welcome. Many parents also provide valuable support, for example, parents in Year 2 came to talk to the children about their jobs. We also welcome parents on many of our school trips. Opportunities also exist for parents to contribute to the running of school through our strong and focussed governing body.
We are proud of the contribution which families make to the life of our school. It confirms our belief that it is not about sending your child to Gildersome Primary, it is about becoming a part of the school family and the school community.
The best way to visit the school is to come and see the children during the school day – you are warmly welcome to visit the school by appointment.