a.roclawski on: Year 6 Blog
Hello,
Just a quick note about homework in Year 6.
Below is the DFE guidelines for amount of homework children should receive in primary schools.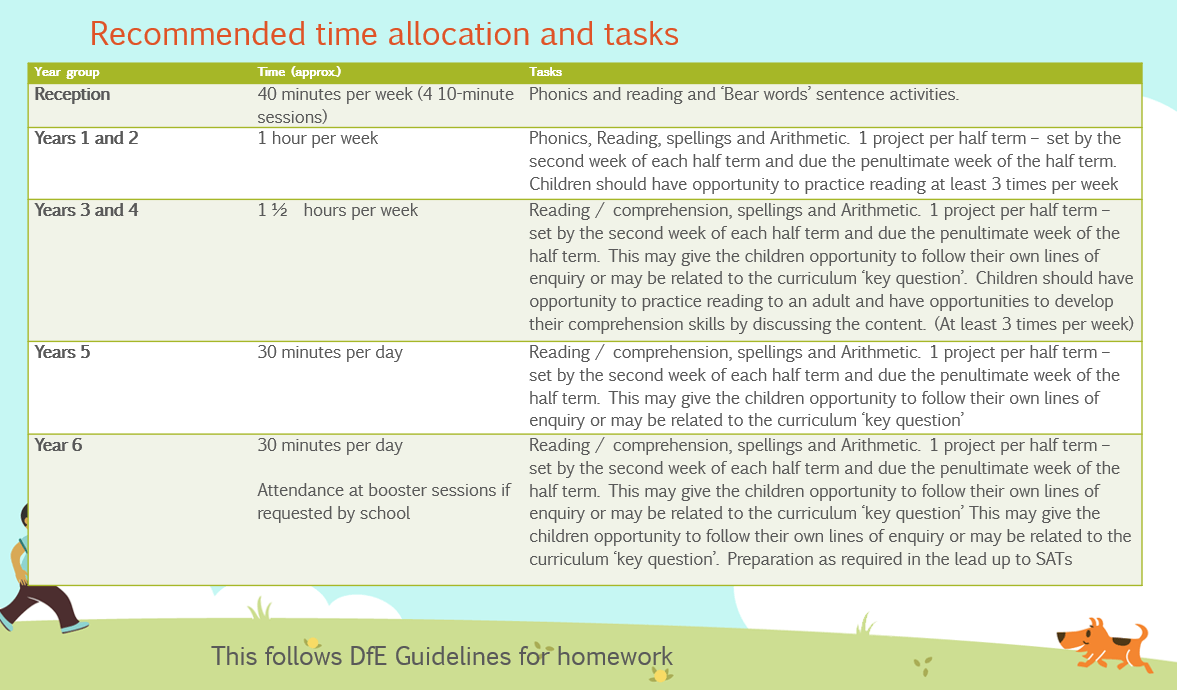 In year 6 the weekly homework consists of:
15 minutes reading per night (school books and/or home book) This must be recorded in their reading records.
A literacy task. (sometimes on line)
A maths task (times table rock stars or SATs Companion)
Every half term your children will also be given a project based homework about their topic question.
Sanctions for not doing homework:
Not reading at home they must spend 15 minutes of their lunch reading.
Homework missed on day due in - note in planner
Homework missed on day after due date - stay in for half an hour to complete.
Many thanks,
Miss Roclawski and Mr Ryan
---