a.roclawski on: Year 6 Blog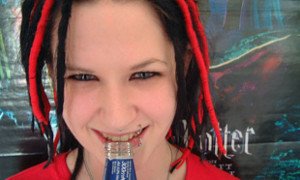 Today we were incredibly lucky to be visited by Adam (Sophie's bother) and Dena from the charity The Sophie Lancaster Foundation.
20 year old Sophie, and her boyfriend Rob, were brutally attacked in August 2007 by five teenagers on their walk home one night. Tragically Sophie lost her life as a result of the attack, and Rob was very seriously injured.
The young couple were attacked because of the way they dressed and the Gothic culture they embraces.
Sophie's mother Sylvia set up the charity after Sophie's death in the hope that educating children about the prejudice people face on a day to day basis, would stop this horrendous inceident happeneding to any body else.
During the visit the children in both classes were given activities to complete around first impressions, friendship choices and judging individuals by how they look and dress. They then listened to Adam as he explained Sophie's story and were given the opportunity to ask questions in and open and safe environment.
I can't stress how incredible all the children were. The levels of maturity and understanding were outstanding and I was so proud.
Dena and Adam, who have visited countless schools over the years, were stunned by how fantastic the children were and have asked for our follow up work to be sent to them to be used in an educational study they have coming up.
Please talk to your child about the work they have done today. I hope that the activities will encourage our pupils to move through life with a more accepting and understanding outlook on life.
---