Year 4
Nurture, Aspire, Achieve
Welcome to Year 4
We have two classes in Year 4:
Class 4J: Mrs Johnson
Class 4R: Mr Ryan
PE Day: Thursday
Swimming: Tuesday/Friday (to start later in the year)
Please check this page regularly for updates on what we have been doing in class during the week, important updates and reminders and information about upcoming topics and events.
Year 4 Blog
Janet Spencer (j.spencer) on: Year 4 Blog
Well done Year 4 ! So many of you are now submitting your work on Microsoft Teams and it is great to see :)
I have picked Connie for the WOW post this week as I feel she is really trying to challenge herself and push herself. I also love the way she has written key information and annotated the question in order to help her with her calculations.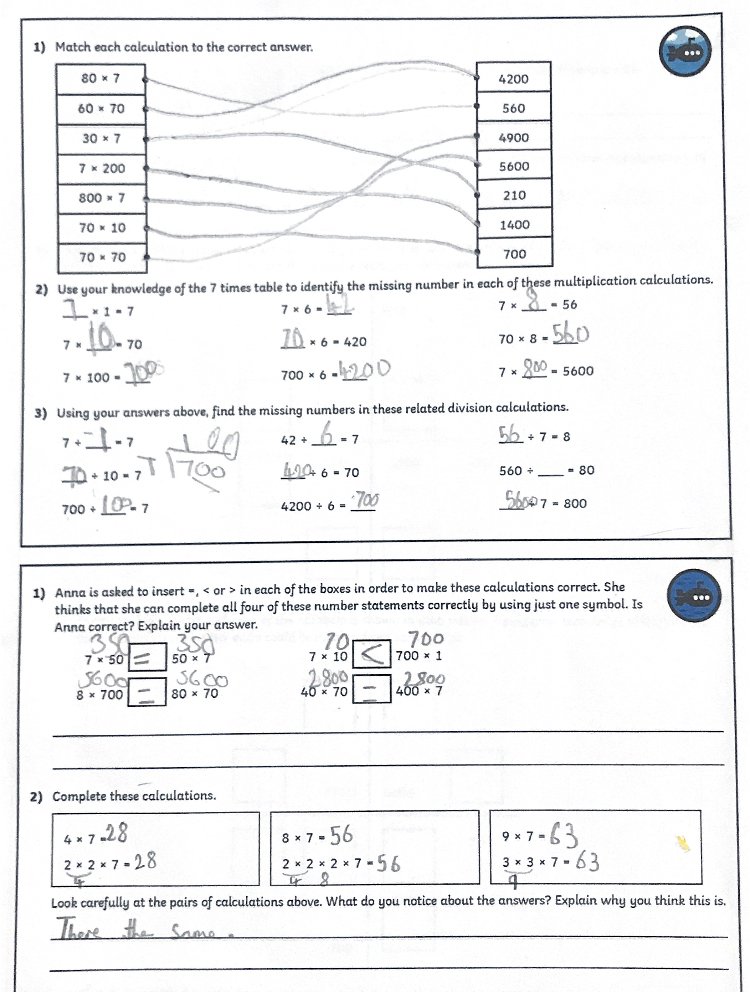 I know I will be able to pick so many more next week!
---
Year 4 Blog - 2019-20
Anna Head (a.head) on: Year 4 Blog - 2019-20
Thank you to all those who were able to attend our virtual welcome meeting.
As promised, here are the Welcome Meeting slides that were shared.
We hope that you have a great Summer and we look forward to seeing you in September!
welcome meeting presenation slides Year 4.ppt
Mr Ryan and Mrs Johnson
---